FREE Admission
Saturday, June 12, 2021 - 2-4PM
Upcoming Classes!
---
Children's African Drumming Classes
---
TMS Spring Dance Classes!
---
---
TMS Spring Dance Classes!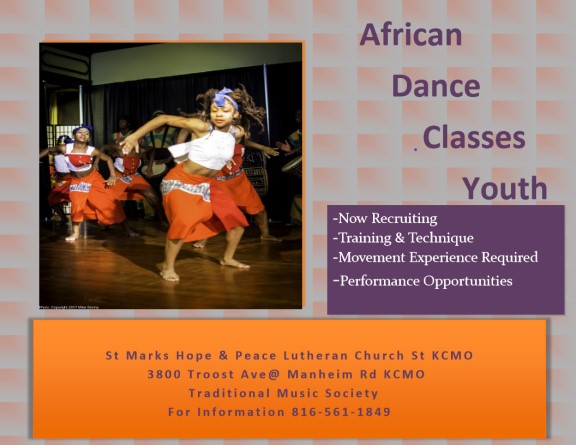 Please call about African dance classes for Adults.
816-561-1849
---
Online Fundraiser!
Traditional Music Society T-Shirt Sale
---
TMS Awarded 2011 Lighton Prize by Kansas City Young Audiences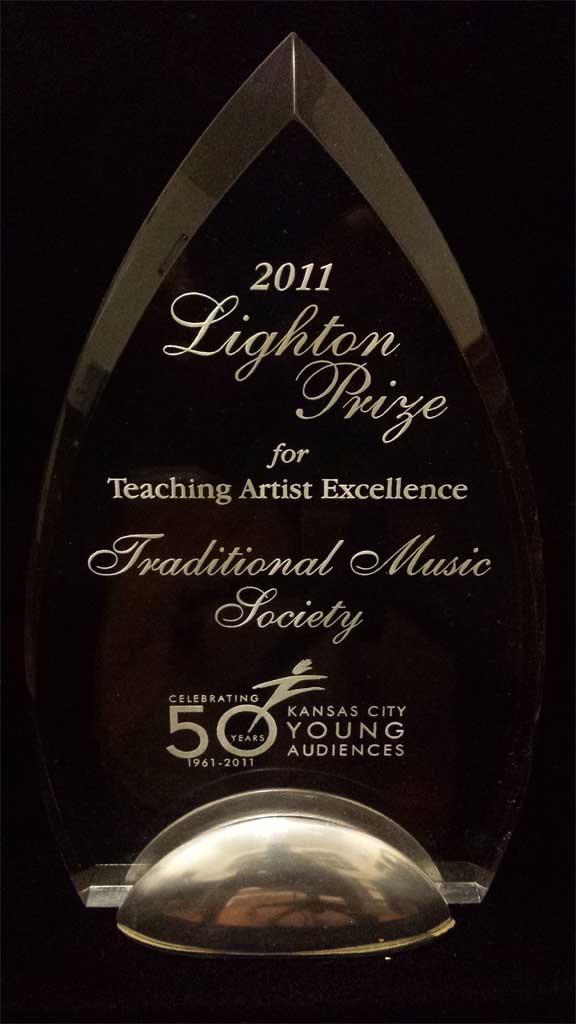 ---
Our Mission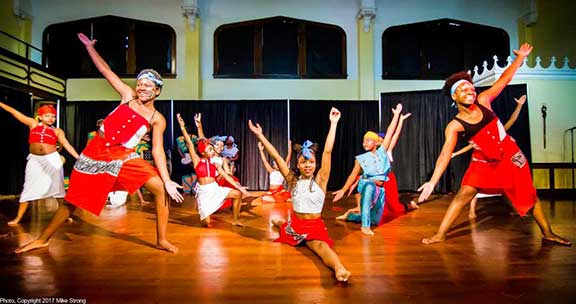 The Traditional Music Society is an arts-in-education organization devoted to the development of community cohesiveness through the study of music and dance from many world cultures, particularly West Africa, Brazil, Central America, and the Caribbean. Using these cultural art forms we are able to improve, self-esteem, interpersonal skills, critical thinking, cognitive skills as well as addressing risky behavior in undeserved children and young adults from the urban core of Kansas City Missouri.
---
Our Method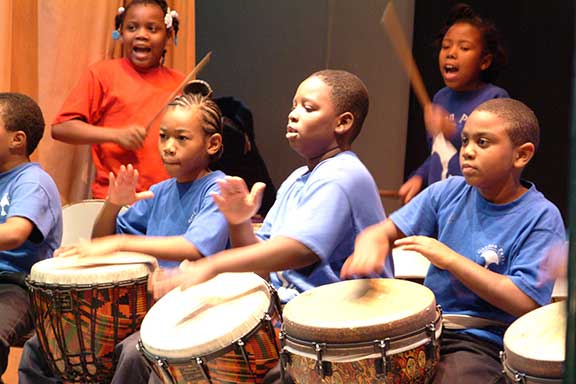 Through music, we help students to develop fine motor skills by teaching the different hand positions for playing certain percussive instruments and how various tones are derived. Students are taught rhythmic patterns and how they are assembled to create polyrhythm, which in turn cultivates good listening skills. Students also learn the interrelationship of all the instruments and how they are dependent on each other to create the ensemble sound.
In dance we teach posture, body awareness, balance, and coordination. We show the basis for rhythmic dance in relationship to the music. The concept of imagery and how it reflects sociological customs provides students with a true sense of self-expression.
---
.