Kansas City Young Audiences awards 2011 Lighton Prize to Traditional Music Society
The Kansas City Young Artists presented their Lighton Prize for Teaching Artist Excellence to TMS Friday April 1st at the Mid-America Arts Alliance (2018 Baltimore, Kansas City MO) as part of First Friday at the Crossroads. The Lighton Prize ( Lighton is pronounced: LITE-un ) is in memory of Gertrude W. Lighton for teaching artists who provide programs to student with high artistic quality and with a strong connection to the school curriculum.
KCYA stated: "This year's recipient, Traditional Music Society – founded by Bird Fleming, is an arts group dedicated to the promotion of educational excellence and community cohesiveness through the study of indigenous music and dance from around the world. Fleming has been partnering with KCYA since 1983 and with his ensemble, Traditional Music Society, performs in numerous schools on both sides of the state line, reaching more than 4,700 students each year."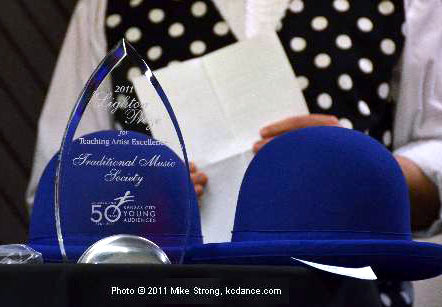 The 2011 Lighton Award trophy, here in front of the blue bowlers of Jay and Leslie Cady, the 2010 winners, who were on hand to present the 2011 trophy, accepted by Bird Fleming for the organization.

The Traditional Music Society's African Caravan presented a show to the audience who then watch Kansas City Young Audiences present the 2011 Lighton Prize to them. Left to right above: Bird Fleming (artistic director), Xavier Fleming (musical director), Vanessa Gibbs (artistic director/choreographer), Freddie Brim and Christina Scales.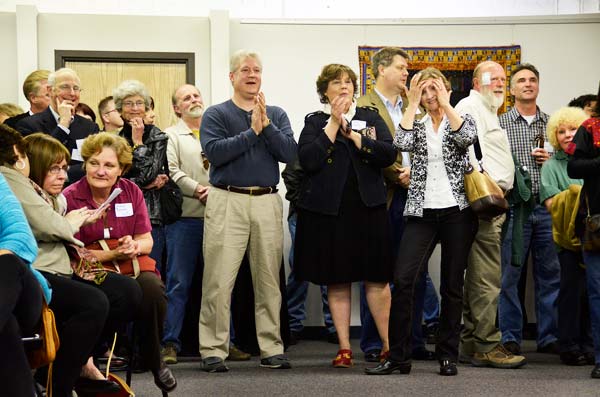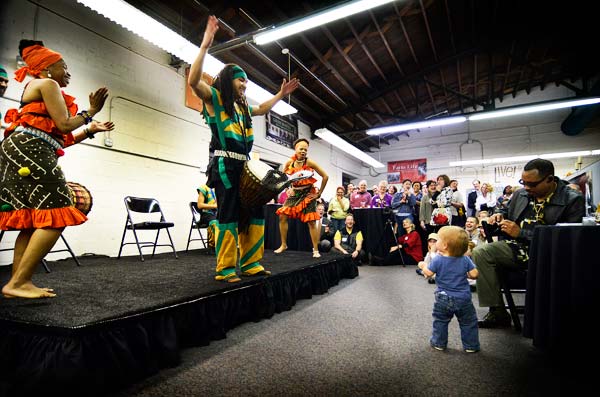 .