New Class!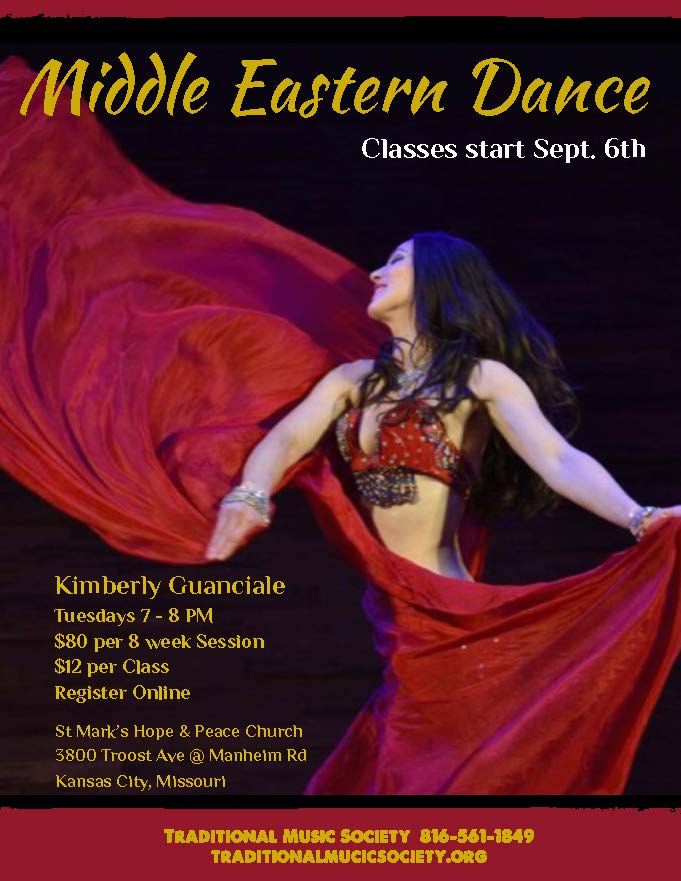 Pay & Register Here
*Class Fees: $12 per one class or $80 per 8 week session (Adults & Teens)
One Adult or Teen Class: $12

One Adult or Teen Class - 8 Week Session: $80

About The Class
Basic Middle Eastern Dance style movements and technique will be taught for both social style dancing (i.e., wedding guests, or for attending a Middle Eastern Festival, etc.), and stage style Middle Eastern dance. Rhythm based movements and fluid movements will be covered, as well as how these movements fit into the framework of Middle Eastern music. Body posture, anatomy of movements, and injury prevention will be covered. We will also explore how these movements can be used in other dance styles, as well as similar moves in other dance styles.
---
Home | Programs | Concerts | Soundz of Africa | Manos de Mañana | Soundz of Samba | Trio Tropical | Hands on Workshops | Artist in Residence | Team Teaching Workshops | Teacher in Service | Youth Ensemble | Lecture Demo | Staff Development | Classes | Press | Bookings | Staff | Login

Copyright © Traditional Music Society - Kansas City, Missouri

The Traditional Music Society (TMS) is a Not for Profit Tax Exempt 501 (c) (3)' organization.
Contact Bird Fleming - 816.561.1849 - EMail:music@traditionalmusicsociety.org
Site Map