TMS Hand Drumming Classes!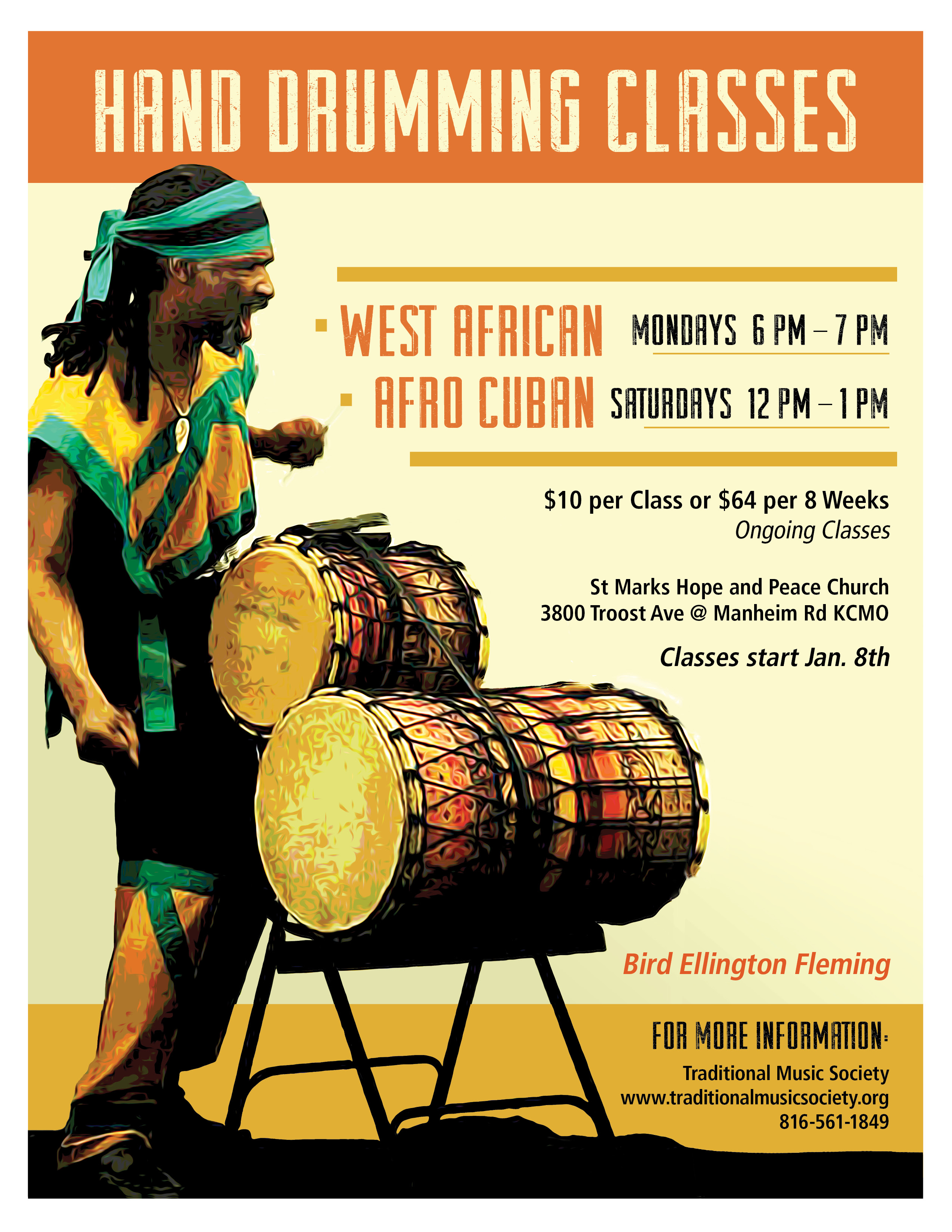 Pay & Register Here
*Class Fees: $10 per one class or $64 per 8 wk session ( Adults & Teens)
Thursdays: March 5, 12, 19, 26. April 2, 9, 16, 23.
One Adult or Teen class: $10

Adult or Teen Classes 8 wk Session $64

About the instructors:
Xavier Fleming, West African Drumming:
Xavier Fleming is a saxophonist, producer, and percussionist. His studies are rooted in the percussion of West Africa, the Caribbean, and Brazil. He attended Paseo Academy of the Fine and Performing Arts in Kansas City, Missouri, where he earned awards for solo performances in district and state competitions. He has also performed at venues in the Midwest and the East coast, including the Kennedy Center in Washington, D.C Xavier earned his bachelor's degree in Instrumental Performance (Jazz Studies) at The University of the Arts (Philadelphia). He is a certified music therapist, having received his master's degree in this field from the University of Missouri Kansas City. Specializing in the West African djembe drum Xavier currently leads the Traditional Music Society's Soundz of Africa ensemble.
Bird Fleming, Afro Cuban & West African Drumming:
Mr Fleming is a multi-percussion specialist, who has a wide range of experience in teaching music from the West African Diaspora, West Africa, Brazil South America and the Caribbean. He has been fortunate enough to have studied with several prominent musicians, from the US, Africa and Cuba, all of whom are masters in their own right ... such as Simbo Wushu Goodmond, Bernard Wry, Baba Ngoma, Barnett Williams, Cheik Guye and Augustine Romero Diaz. Mr. Fleming is the founder and executive director of the Traditional Music Society in Kansas City Missouri